I am the proud owner of a delux 2-pocket folder with THIS on the front!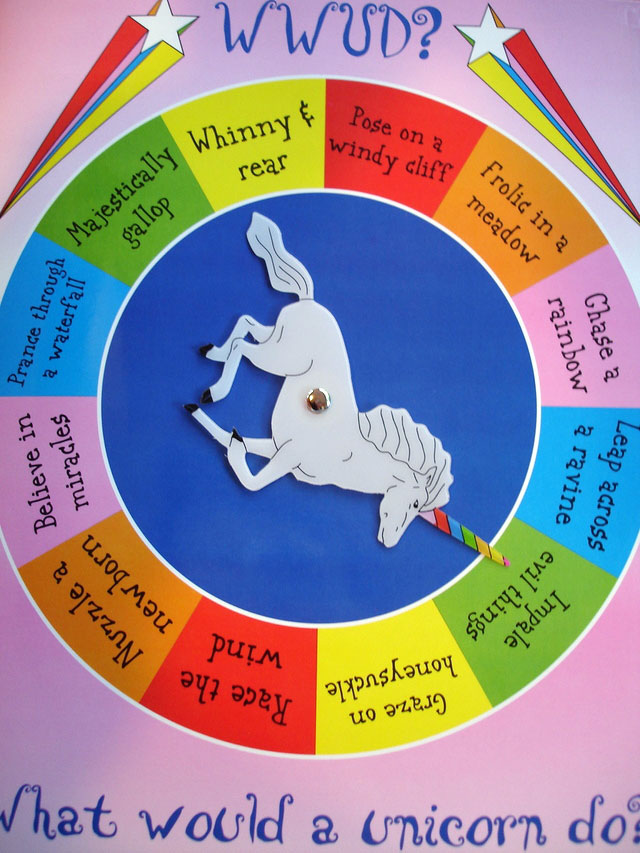 I had a really happy birthday. Damon took me out for coffee in the morning, and we had a great conversation. I got nice e-mails all day long, and then Scott took me out to dinner. We walked up to Cake Love, where I claimed my free birthday cupcake and we drank fru-fru (sp?) tea. Then we went home and I got to open my cards and presents: a bright red "I want to be a pirate, ARGGG!" t-shirt from my sis, some good books from the 'rents (The Rise of the Creative Class by Richard Florida, and one about the mysterious Bourbaki mathematicians) and a LapDawg laptop stand from Scott, which is very practical and which I'm very excited about. Even better, he gave the semi-practical yet very exciting unicorn folder pictured above, as well as two tins of grog-flavored pirate mints.

I dreamt about being in Italy last night, but it was an anxiety dream - I was there without a passport or hotel reservations. I was most upset about the fact that I had forgotten my guide to saints' portrayals in artwork though!